Wednesday, February 01, 2006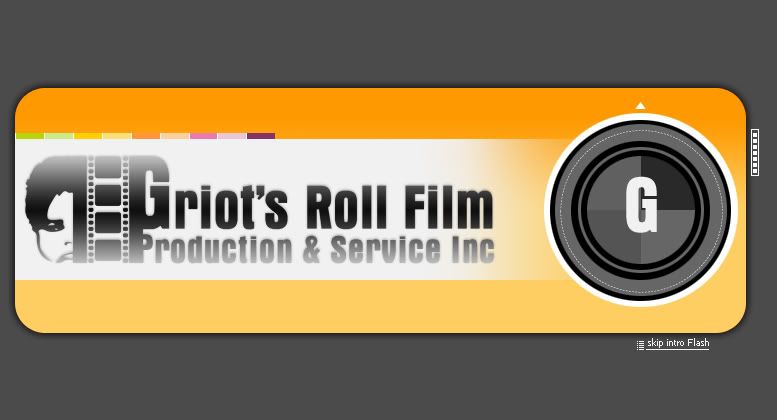 Sunday, January 29, 2006
Griot's Roll Film Production & Services Inc.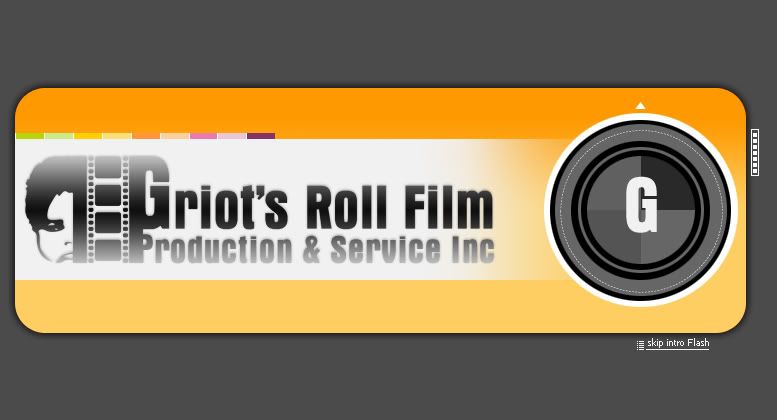 Tuesday, April 26, 2005
What a long time since I last wrote in my blog. I am so surprise that I remember my name and password after all this time. Well where do I start. I finished school in December 2004 and my graduation will be on Saturday, June 18, 2005. Which is also Maria's birthday. I can't wait for that day to come. I am so excited.

I left NMPP after four years on Friday, February 5, 2005. I was so happy to leave that place. I was tired of feeling like I was never going to get ahead in that place, I also felt that I was not being utilize to the best of my abilities, I have a lot of talent and I was so bored half of the time. I couldn't wait to leave.

I now work for the Jewish Board of Family and and Children Services down on 57th Street between 7th and 6th Avenue. What a difference. I feel like a new person. I am so happy with my co-workers. Everyone here is nice and they have their moods also, but who doesn't. I can stay here and feel free. At last, free at last. I am truely in my zone and loving it. On May 5, 2005 will be my last day for free weight watchers. I did lose twenty pounds and gained it back. I will be trying my new diet -no not diet my life style change in The South Beach Diet.

I will not be able to see Sarah because I had made a prior committment to go to this conference so Sasha is going in my place. I am going to have flowers sent to her for that evening to thank her for everything that she has done for me.

Sasha is pregnant. The baby is due in July 2005. Monique and Chris are engaged the wedding will be in August 2006. Danny and Angela are expecting their first child together. I am so happy that I am FINALLY going to be an Auntie. I can't wait.

I have to give thanks to the creater for whom all things are possible and I am so grateful for all the blessing that he has bestowed upon me and my family. Praise Him.

Saturday, April 10, 2004
This week was very productive. I had Monday, Thursday and Friday off. I was able to finish one of my paper for the Managing Change Class.

I am almost finish with the Constructive Action VI. I am looking forward to a new semester.

I had a lot of challenges at work last week, my Supervisor which is the Director of the Central Harlem Healthy Start Program was working on the continuence with the grant. She had alot of tables to put into the grant. Her Program Assistant did not know how to input of all of the tables or cut and paste, which I felt was not a hard thing to do, so she didn't have the time to work with her on it, so she ask me to do it and I did it. She wasn't aware of my many talents on the computer, this made me shine. She give me alot of praises and she even went as far as giving me an extra day off with pay. She was very disappointed in her program assistant whom should have the skills that she expected her to have but found out when it was crunch time, she was not able to do the work. I can use this when I am ready to ask for a raise. I have been always looked at as Just a Receptionist or Just a Data Entry Clerk. Now I am getting the recogniction that I have always wanted a chance to show case what I am about and also to show what I am capable of doing. I had to pat my own self on the back this week. I need to do it more often.

Looking forward to another productive week, next week. I will be working Tuesday, Wednesday and Thursday only so I will have time to prepare for the finals and finish my papers.

Eula Mae

Wednesday, March 24, 2004
Learning how to create a form:

We are going to make this form:

Name:
Address:
City:
State:
Zip:
E-mail:
Preferred method of contact: Mail Phone E-mail
How are you feeling? Happy Sad Tired Confused Sleepy

Questions,

Feedback,

Comments:




Tuesday, March 23, 2004
I missed all my classes this past weekend due to a stomach virus. I have to play catch up now which I hate doing. I am not at all happy this semester with the class. In this purpose there is so much struggle with our classmates. We lost the last couple of classes last week due to the mishaps of others. MCNY seems to take everything that happens in this class as a joke. I can't wait to get out of this school. I can't believe that they would allow some of the behaviors that has happened in our class to continue to be such a negative reflection on the entire purpose VI class.

I am very frustrated with this school and the outcome of all the events that has happen since I came to this campus in purpose IV. I am hoping that my changing my schedule to come to school during the week in the summer will give me a fresh out look on my classmates. Spending a semester away from them may make me even miss them. The stomach virus was horrible, but having time to spend away from the class was like medicine, I need it.

If this is what business is going to be like, I wonder if I will be as successful as I feel I will be. I am already making moves with our new business and I am hoping that I will be able to work under pressure with strong personality such as Vicente. He is a troubled individual but he is also a learning experience, because they are alot of Vicente Williams out there and I will have to learn how to deal with them.

I am also not happy with the changes in my CA Professor so close to the end of the semester, without warning he is gone. Now I have to tailor my CA to a new Professor and I don't even know her name. All these things has brought on so much extra added stress. I have never been so sick so much before. I have been losing weight on weight watcher, but recently I havn't been feeling like watching my points. I have been so frustrated. I have been feeling so edgy and worn out lately. When Friday comes I have a knot in my stomach, because I know that Saturday is coming and I never know from one minute to the next if we (as a class) will have a good day or a bad day. What is worst some of the people in our group, talk through so much of the classes. If they don't want to learn, then why they don't stay there ASSES home. Let the people who are serious about their education, get the experience and knowledge that all the professors have to offer. I am so into doing my web page. I found the note off of the syllabus that Professor Cockerl was so kind enough to have for us, this will help me now with dream weaver. I sent her an e-mail. I think she feels that I am not serious asking her questions when it was already on the syllabus, I just needed to look for the answers, I can see why she didn't answer me back. She probably feels that I don't care. It is not that, as much as it is trying to deal with the class instead of being allowed to get all the information that I can from my professors. Its funny but the younger people in this class acts better then the people who have children.

Well I think I got all of my frustrations out for now, hopefully when I come back to class this weekend I will have a new attutude about my classmates, unfortunatly I doubt it.

Work is stressful, but it is managable. It is a stepping stone so I don't let it bother me as much.

I hope this blog makes up for not writing is so long.

My goals are to finish every class this semester with an A. Banking and Financing I will settle for a B.

I am still working on my web page. I made two different versions I can't wait to go home and work from my web monkey notes. So I can hopfully put the graphics and images in. I would be happy if I can actually get the graphics to move.

Peace,

Eula Mae

Saturday, February 07, 2004
On Tuesday, February 3, 2004, I went to work as usually ready to start another work week. When I open the door to my work area, the first thing that I notice was my computer was gone.

When my supervisor arrived she told me that I was promoted, I was no longer the data entry/receptionist. I was now Program Associate and Data Entry Clerk. I am now moved to a new office that I share with two other co-workers. I have my own work space now and my own telephone with a private voice mail.

When you work in the reception area everything is not yours from the telephone, stapler, tape, pens etc. People go on your desk every day, sometimes people don't even ask to use your desk they just do. Now I have a work area that I can lock up at night and not worry about anyone taking my things.

I am happy now I don't have to deal with all the staff every day. I can focus on my data entry and meet all of my deadlines.